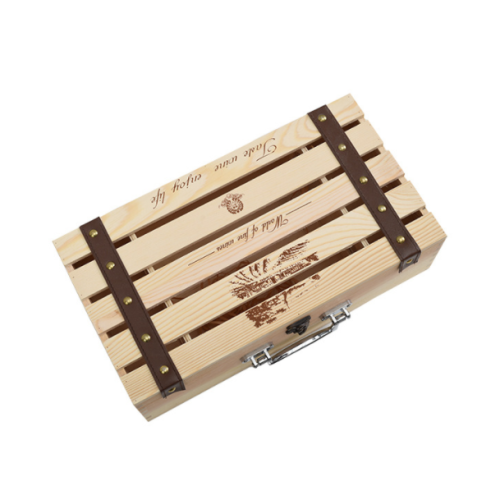 Wooden Wine Box For Gift Packaging
Inexpensive wooden gift packaging
Wine Box Size 35*10*10 (cm)
Wood source from pine tree
Customize your business logo
Fast Shipping Market Price:
A$15.90
Price:
This product has a minimum quantity of 100
Wooden wine boxes are widely used as hamper packaging for different gifts from jewelry boxes, fruit gift boxes, pamper hampers to quality tea, etc. Our wooden boxes are mainly made of pine trees. With its natural solid wood and smooth touch, it not only protects your hampers but also makes the hampers more presentable. A branded logo can remind the customers of your business for reorder.
We can customize the size and do a little bit of alteration of the designs based on your requirement.
We also have many other products made of wood including
Wooden wine boxes
Wooden music boxes
Decorative wooden crates
Natural solid wood, environmental protection, practical, multi-purpose wood storage box.
Wooden classic gift boxes are ideal for many arts, crafts, hobby items, finishing, home furnishing, and storage.
Please request a quote for custom boxes by contacting us
Product details
Material
Wooden
Shape
Square
Type
Gift Box