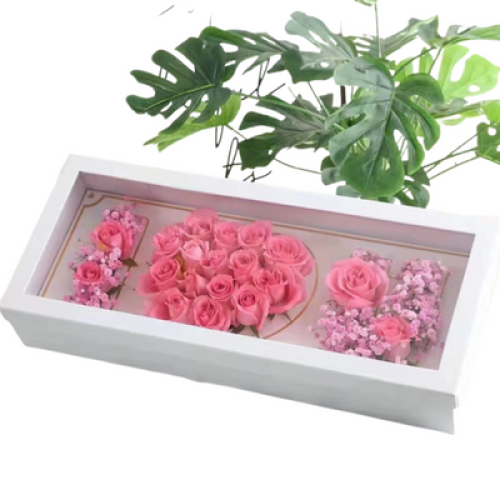 Letter Gift Box 22 Letters & Numbers
| | |
| --- | --- |
| Size | 61*26*11cm |
| Material | letter gift box |
| Use | Hamper Packaging/Floral supplies |
| Colors Available | 3 |
| Shape | Rectangular |
Free shipping is available but the price varies based on the shipping days. Please choose the shipping options below to help yourself to order on the website.
Useful Links Before Bulk Order
Use "Refine Search" to find the items quickly
The price here is for wholesale with a minimum order quantity. However, we do accept mixed orders with a minimum order quantity starts from 1. Free shipping is available for slow shipping.
The rules apply to any item. Condition applies. Please contact us for more details.
This product has a minimum quantity of 36
This letter & number gift boxes make your gift arrangement easier. Our letter & number gift boxes are best sellers on Valentine's. Florists' favorite for roses arrangement
Please contact before ordering as some of the numbers and letters may not always in stock
This box is perfect for Valentine's rose packaging. It comes with a folding box with a clear lid and flower foam.
Choose shipping "Australia" price is more expensive as it will be fast delivery by air from oversea.
Choose shipping "Oversea" price is less than marked and it will be slow shipping by sea.

Product details
Features
Gloss
Material
Cardboard
Shape
Irregular
Type
Gift Box
<