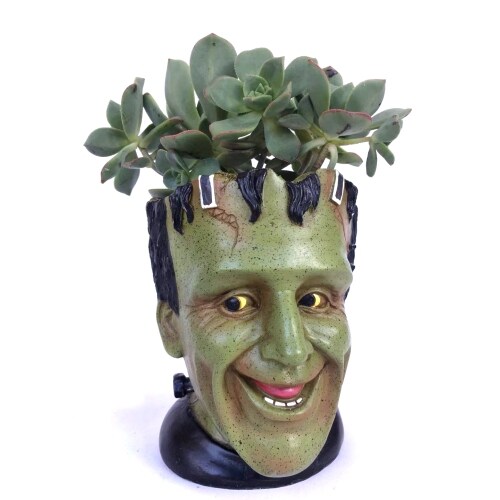 Father's Day Gift Pots
Our decorative funky pots are quirky, perfect for indoor plants. An ideal gift packaging for your gift arrangements on occasions like father's day, birthday, etc.
Size 12*14.7*16 cm
The price here is for wholesale with a minimum order quantity. However, we do accept mixed orders with a minimum order quantity starts from 1. Price includes free shipping and GST for all products.
Are our funky resin pots plastic? No!
Real resin is made using a special composite blend that is not plastic at all. Resin is incredibly lightweight and can be made to look like many different materials for a fraction of the cost.
True resin is made of low-density polyethylene; it originates as a powder and is made into a liquid before being baked into molds at just the right temperature. The composite of true resin includes 3 parts:
The strong inner core
The center protective layer, which is a thick chunk of polyurethane
An outer shell made of indestructible resin
By combining these parts into one planter, the results are good-looking, resistant to wear, tear, weather, and even impact damage.
The pots of resin series on our website are quality and creatively made with different themes mainly animals and cottages. They are ideal for florists and gift companies. Without struggling with creating a special and unique gift, our resin plant pots are great for plant packaging to make your plant gifts or hampers more presentable.
Product details
Brand
Promotiongifts
Delivery
Free Shipping
Location
Indoor
Location
Outdoor
Type
Resin Pot
<