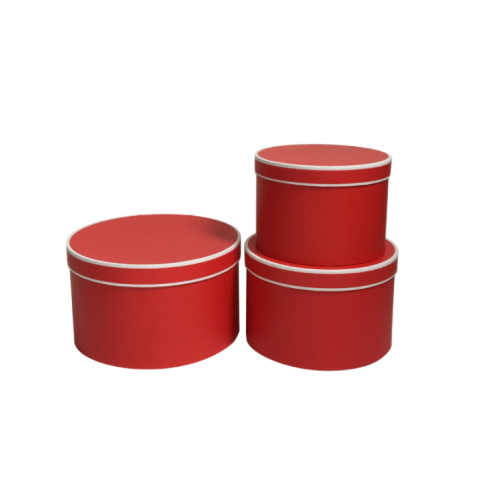 Cylinder Flower Box Set Three Multi Colors
Size

L:25.5*15 cm

M:22*14.5 cm

S19*13.5 cm

Material

Cardboard

Use

Flower Box

Colors Available

4 Colors

Shape

Cylinder
Free shipping is available but the price varies based on the shipping days. Please choose the shipping options below to help yourself to order on the website.
Useful Links Before Bulk Order
Use "Refine Search" to find the items quickly
The price here is for wholesale with a minimum order quantity. However, we do accept mixed orders with a minimum order quantity starts from 1. Free shipping is available for slow shipping.
The rules apply to any item. Condition applies. Please contact us for more details.
This product has a minimum quantity of 18
Ourflower boxes incylindershapecan be used as a hamper box, flower box for all occasions whichmake a great presentation and can be transported securely. This set of flowerboxes feature a mattefinish and is available as a set of 3 sizes.
We also accept branding services. Please feel free to contact us for customization.
Gift Box Sizes
Largecylinderflowerbox: 25.5cm x 15cm
Mediumcylinderflowerbox:22cm x 14.5cm
Smallcylinderflowerbox: 19cm x 13.5cm
<