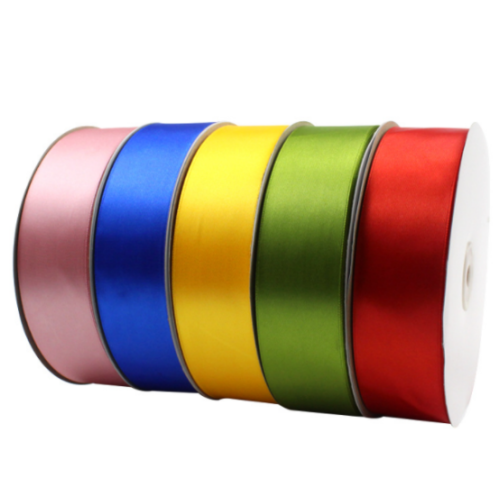 4CM Satin Ribbon 100 Meters
| | |
| --- | --- |
| Size | 4 cm |
| Pack Of | 100 meters |
| Colors Available | 6 colors |
| Feature | Silky touch |
| Content | Polyester |
Free shipping is available but the price varies based on the shipping days. Please choose the shipping options below to help yourself to order on the website. Please email us for any kind of questions.
Cannot meet the minimum quantity? No worries, most of items are in stock and we can be flexible with the quantity if you email us.
Useful Links Before Bulk Order
4CM Satin Ribbon
The outer packaging is important for a gift, while a nice satin ribbon is a bonus to make the gift more meaningful. We have a big variety of gifting ribbons for your options at the most competitive wholesale price.
This satin ribbon is top quality with many sizes and colors available. Silky touch makes the bow making easier and more presentable
What is Satin?
First and foremost, it is not a raw material. Satin is a type of weave, constructed by floating several warp yarns across the weft before going under 1 weft thread and beginning the cycle again. Having fewer interlaces leads to the smooth, lustrous surface we all know and love.
<